Tectonica has partnered with world-leading providers of high technology products to deliver the Australian Defence and Security markets with integrated solutions and local support.
We are proud to associate ourselves with these leading Defence and Security suppliers.
Explosive Protective Equipment
Explosive Protective Equipment (EPE) represents a range of solution providers including Allen Vanguard, the global leader of Counter-IED (C-IED) technologies. EPE supports battle-proven technologies that deliver comprehensive and sustainable capability against evolving threats. EPE provides equipment, services and training against Improvised Explosive Devices (IED's), Radio Controlled IEDs (RCIEDs), CBRN threats, and other hazardous threats.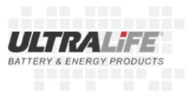 UltraLife Corporation
Beginning as a battery company, UltraLife Corporation serves its markets with products and services ranging from portable and standby power solutions to communications and electronics systems. Through its engineering and collaborative approach to problem solving, Ultralife serves government, defence and commercial customers across the globe.