Tectonica Awarded Capability Technology Demonstrator Project: Soldier Integrated Power System
Posted at 12:50 am in News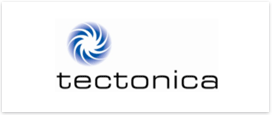 Tectonica is proud to announce it has been awarded funding under Round 15 of the Defence Science and Technology Organisation (DSTO) Capability Technology Demonstrator (CTD) Program. The project is titled the Soldier Integrated Power System and will be delivered in collaboration with the Australian National University (ANU) and CSIRO.
Tectonica was one of five companies awarded funding from nearly 120 CTD Round 15 applications. Building on the success of Tectonica's Integrated Power Management Network CTD project, the system will provide integrated power generation, distribution and management for the Australian Soldier.
The CTD aims to reduce the power related burden for the dismounted close combatant, giving them greater mobility on the battlefield and longer endurance. An additional benefit is the potential reduction in battery wastage which translates directly into a smaller logistics footprint in the area of operations.
Tectonica's 'Smart' power management technology will be enhanced to provide even greater power efficiency to reduce battery and associated weight carried by soldiers. The network will source power from ANU's innovative Solar Slivers; flexible, light weight solar cells that produce significantly more electrical energy than existing solar cells. CSIRO are developing conductive textiles that incorporate the power and data pathways into the fabric itself. It is envisioned that these next-generation textiles will be integrated in the soldiers' load carriage equipment, removing the need for external cables and connectors. By combining these technologies into a viable system, real savings in weight and improvements in performance can be achieved for the combat soldier.
The Minister for Defence Science and Personnel, Warren Snowdon made the announcement and went on to say "I am especially pleased to note the five successful proposals have come from small and medium enterprises and I congratulate the companies involved for supporting innovative research and development technology".
With the award of the Soldier Integrated Power Systems (SIPS), Tectonica has established itself as a leader in the development of efficient portable power solutions for Defence applications on the soldier and in their supporting vehicles and systems.