Tectonica Awarded $10M Contract to Deliver M113 GPS Enhancement
Posted at 8:24 am in News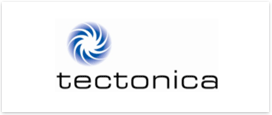 Tectonica Australia Pty Ltd is proud to announce it has been selected by the Defence Materiel Organisation to provide the Australian Army's M113 family of vehicles with advanced navigation systems under a $10 million GPS Enhancement System contract.
The GPS Enhancement System will increase situational awareness for troops on the battlefield by providing continuous, self-contained, accurate, location and pointing information. To display GPS enhanced information, Tectonica developed the CDU2000N, a unique user interface based on a Windows® Embedded CE real-time operating system.
Utilising Tectonica's specialist engineering skills and systems integration expertise, the design integrates the CDU2000N with Honeywell's TALINTM500 inertial navigation unit to deliver a system that can navigate effectively and accurately in GPS denied environments.
Miles Partridge, Managing Director Tectonica said, "Tectonica is committed to developing local Defence industry capability and has invested significantly in skills development, new technology and products.  Our continued partnership with the Defence Materiel Organisation and the delivery of a new navigation capability to Army represents a major milestone in the Company's development.   Situational awareness plays a vital role in Defence operations and we are pleased to be working with the Defence Materiel Organisation on delivering this advanced capability".