STATIX is the Latest in Battery Management
Posted at 1:38 am in News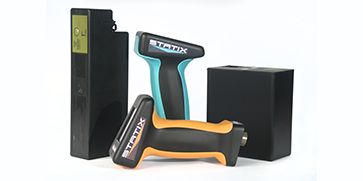 A new handheld battery tester, STATIX has been launched by Tectonica Australia providing much needed data to manage military batteries. STATIX rapidly tests smart batteries providing instant feedback on health and charge status while capturing over 30 fields of data for analysis.
Developed in response to the growing demand for battery power on military operations, STATIX provides fleet managers confidence in battery availability and reliability.
The easy-to-use, handheld tool connects directly to each battery for rapid testing. It is cost effective and highly flexible ensuring only healthy and fully charged batteries are issued to users.
A removable SD card captures battery use information and enables fleet managers to monitor battery status over time to improve battery life and reduce costs.
The STATIX range is compatible with many battery types, including the popular 2590 and Li battery series.
Simple and mobile, STATIX requires no training or maintenance.
STATIX is available for order, for more information, visit www.tectonica.net/statix