NEAH Power and Tectonica Execute Partnership Agreement
Posted at 3:48 am in News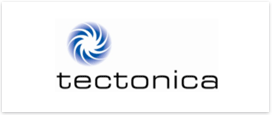 Formira platform from Neah and BANTAM from Tectonica form creative platform for off–the–grid solutions.
NEAH Power Systems, Inc. (OTCBB: NPWZ) and  Tectonica Australia (Tectonica) announced an international partnership agreement to integrate the formic acid reformer (Formira HOD™) with Tectonica's BANTAM System and into new products developed using Tectonica's system integration expertise to offer integrated, robust, off-the-grid and on-demand power generation/solutions for a variety of markets. In addition to this product integration, since Neah and Tectonica have marketing presence in different global geographic regions, the agreement allows each company to market their new partners' products in areas where they already have a strong client base. This joint marketing relationship offers strong economic possibilities to both companies with no capital investment necessary.
"We are thrilled to team with Tectonica for business and product development. Their system integration expertise allows us to integrate the Formira HODTM platform into a seamless, user focused power-on-demand system for defense, commercial and other off-the-grid requirements. Our business relationships in the US and India can further our common business interests to meet the critical power needs of our customers," said Dr. Chris D'Couto, President and CEO of Neah Power Systems, Inc.  "With the user friendly, intuitive design of Tectonica's BANTAM Power Management System, even in the heat of battle, the powering of mission-critical devices such as night vision goggles or satellite telephones can be managed from a single power source, easily and with confidence.
David Levy, Managing Director of Tectonica said, "The companies' complementary products and expertise make this an exciting partnership. The Formira HODTM platform's exceptional energy density and simplicity to use make it a logical choice to add on-demand power to the BANTAM system. Together, Neah and Tectonica will continue to improve the power solutions available to customers unsupported by grid power. Our established relationships in Australia and internationally, including the United Kingdom and South East Asia, are very complementary to Neah's, and will serve to extend the reach of both companies to deliver real power solutions to our customers and we look forward to continue developing integrated, user-focused power solutions for global distribution."