Tectonica Awarded Capability and Technology Demonstrator Contract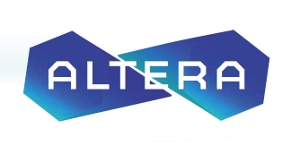 Tectonica will develop and demonstrate an innovative situational awareness technology after being awarded a contract under Round 20 of the Australian Department of Defence, Capability Technology Demonstrator (CTD) Program.
Modern armoured fighting vehicles achieve high levels of crew survivability using both passive and active protection. To maximise this protection, all vehicle hatches need to be closed and this significantly reduces crew situational awareness.
Tectonica is aiming to restore this loss of situational awareness by adding novel technology to its ALTERATM vehicle camera system. The integrated system will deliver an immersive experience for the crew while they remain safely behind armour.
The recent development of commercial-off-the-shelf virtual reality glasses and augmented reality has improved the visibility of vehicle crews. This CTD project will go even further. The technology aims to replicate the crew environment when operating with hatches open.
David Levy, Managing Director said, "This has the potential to greatly improve situational awareness of vehicle crews while maintaining the highest levels of protection so that soldiers can spend more time behind armour. This technology would not be developed without the CTD Program which continues to support the development of innovative Australian technology to improve Defence capability."